I'm going to my first blog conference in September!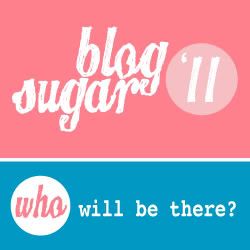 I'm excited, I'm nervous, and quite frankly I just can't wait for it to get here! In addition to it being my first blog conference, it'll actually be my first time flying anywhere by myself. Despite the fact that I've been to five foreign countries and countless states, I've somehow managed to never be alone in the airport. However, I'm resting in the comfort of being greeted by familiar faces at the airport when I arrive and the experiences and wisdom I'll gain from the conference.
I'm SO looking forward to meeting all my blogging friends in real life and meeting new ones as well. Hurry up and get here September!
xoxo,